I recently found myself needing a FM radio. I decided it was an opportunity to branch out into vintage radios.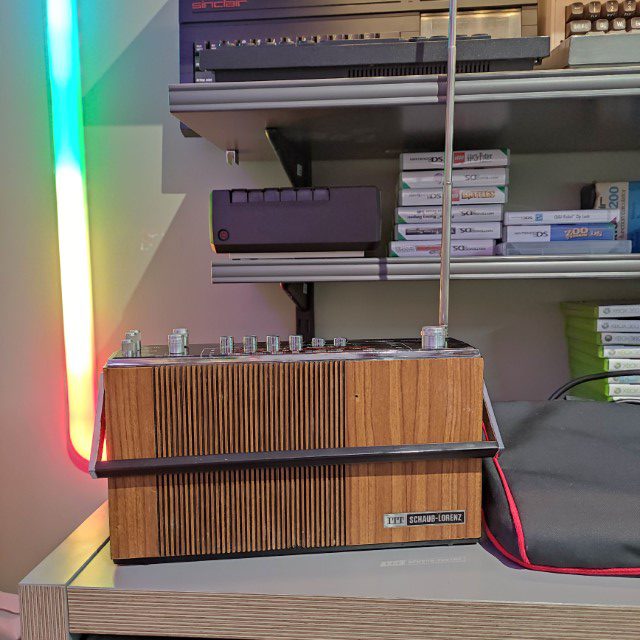 After a little searching on Ebay, I found the perfect radio, a vintage Schaub-Lorenz Weekend 102. It didn't need any fixing just lots of cleaning. The top plastic cover is cracked, which I fixed with super glue as best I could, it's not perfect but better than it was.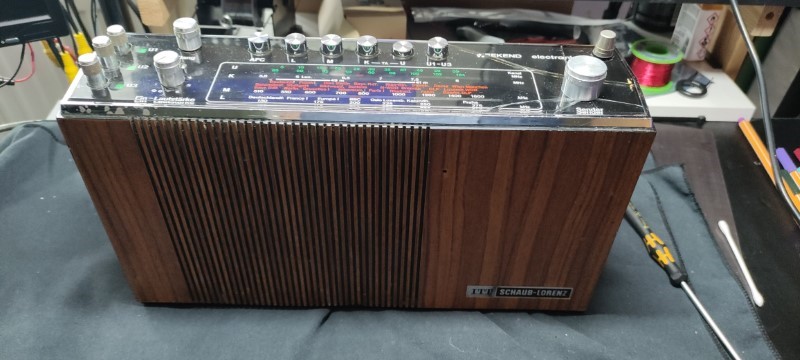 According to the radio museum it was made between 1971 and 1974.
Nothing else to report, other than it sounds great.