The latest addition to my collection is a very nice C64. I bought it off eBay from a charity (which I normally find is a great source of high-quality retro computers) and it is in excellent condition – out of the box it looked mint. It also included the original box and power supply.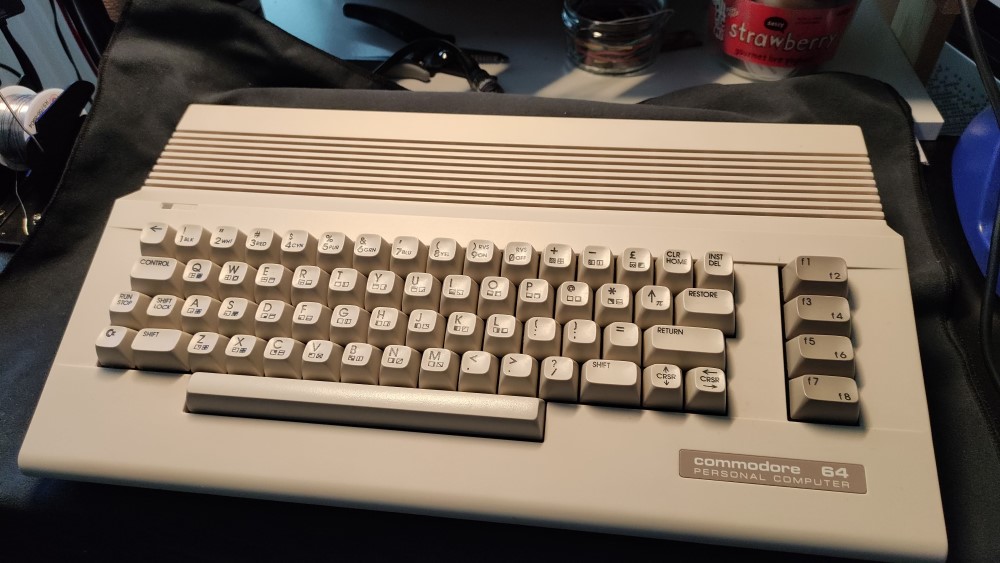 There had to be something wrong with it…
Using my good power supply I tentatively plugged it in and turned it on….. nothing…. 🙁 Oh well, it was a little too good to be true.
In my normal, ever hopeful style, I kept trying the power button; and after about a minute it suddenly burst into life and worked perfectly. I tried a few more times with no issues.
Roll forward a few days, and the next time I tried to turn it on – the same scenario. It failed for the first minute or so, then burst into life. I've seen a problem like this before on an Atari 2600 – in that case it turned out to be the main capacitor being well out of spec. With nothing else to go on, I decided to recap the board before doing anything else.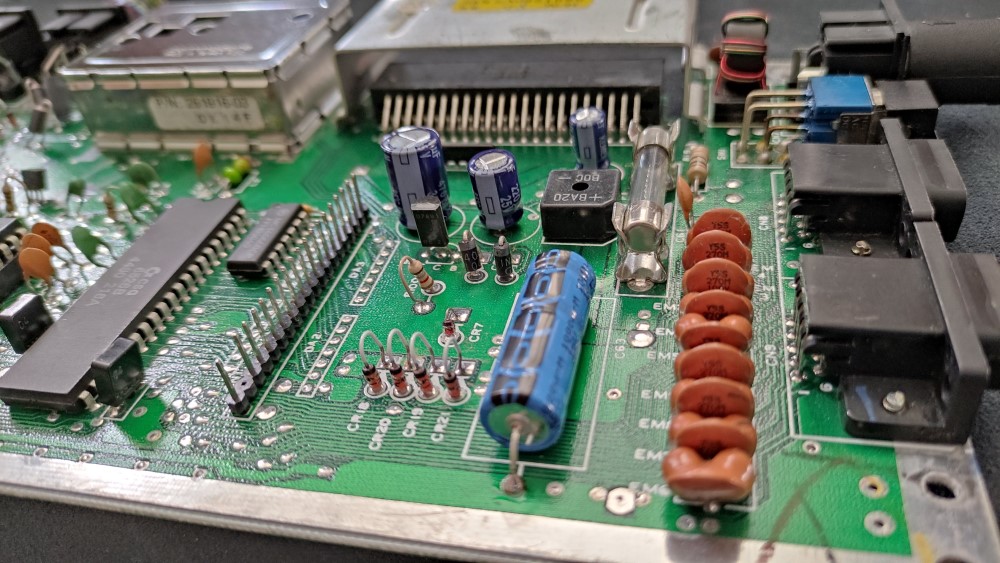 With the board recapped it booted the first time – that was lucky. Time for a general cleaning before playing some games. The only thing it needed was a wipe down and the keys cleaned.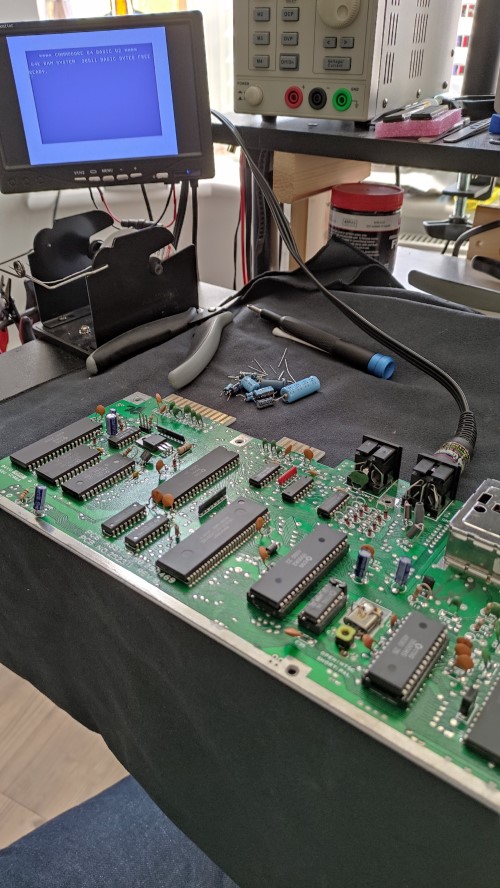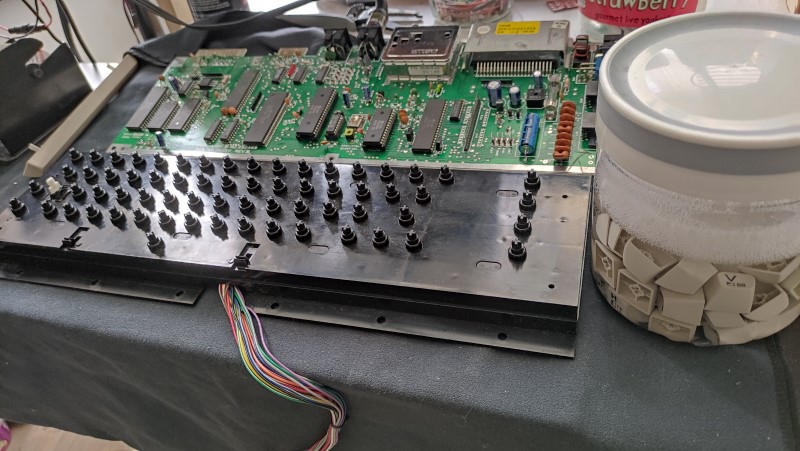 With the keys cleaned and everything put back together it looks great.